BIRMAN
Nicsha Birmans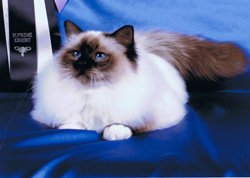 Marie Mahoney
Morayfield (Brisbane Metro Area)
07 5497 9385
0433815367
We have been breeding Birmans for over 30 years. Today we breed only seal and blue points. all of our babies do not leave until at least 12 weeks of age and they are fully litter trained, wormed, health checked and pedigree papers, diet and grooming information and a kitty pack are provided. All my kittens are well socialised and given time to learn and experience all the day to day goings on in our home so that they are well adjusted and confident kittens when they leave us and they easily adapt to life in their new home. Please visit our website for current information on our plans.
Metinka Birmans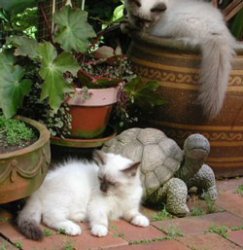 Judith Lewis
Gold Coast (Gold Coast Area)
07 55692345
0417 232 494
The Sacred Temple Cat of Burma. Loyal, loving Birmans. Small cattery with 42 years of breeding Birmans. House reared kittens.
Otara Birmans
Andrew Marshall
Mt Ommaney (Brisbane Metro Area)

0419 641 107
Bobbysocks Birmans
Denise Figg
Camira (Brisbane Metro Area)
07 3288 2680
0418 988 752
I have downsized and I am now only breeding specialty colours red and cream points, although tortie points are available sometimes. All my kittens have the "Purr" factor and make great pets. Orders taken for kittens usually available between October and February. Please check our Facebook page for more details.
Jodalyn Birmans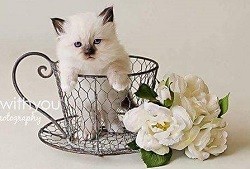 Saandy Fairchild
Caboolture (Brisbane Metro Area)

0404 007 525
We are a small home raised cattery where all our babies are brought up with loving cuddles. All kittens are registered, fully vaccinated, microchipped and desexed (unless going to a registered breeders home) and are kept with us till 12 - 14 weeks. A kitten care pack will accompany your baby. We occasionally have older retired cats available.

Council Registration Number: AN/1696/2010/BAP
Brincat Birmans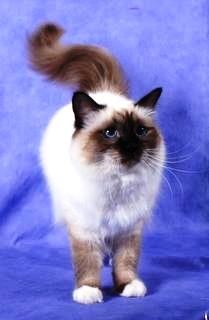 Lesmar Debrincat
Sunshine Coast (Sunshine Coast Area)
07 5438 7869
0421 319 073
Breeding The Sacred Cat of Burma in the colours of Seal, Blue, Chocolate and Lilac and the beautiful tabby points. We breed for beautiful temperament & excellent type.. Please visit our website for more information.

Birmans the easy care longhair
BOMBAY
Jemville Bombays
Jenny Miller
Gympie 4570 (Brisbane Metro Area)

0412 255925
The Bombay is quite a rare breed in Australia, but they are the most affectionate, lovable clowns to own. Similar to the Burmese in temperament, Bombays are a cat, a dog, a monkey, all rolled up into one breed. Highly intelligent, good with children, they have the most beautiful short, black, shiny coat and big gold eyes that literally invite you to stroke them. The Bombay breed originated in the USA in the early 50's, and are more well known in America, Europe and Russia. There are only a handful of them in Australia. As with my Burmese kittens, these bubs also come with 2 vaccinations, 2 vet checks, microchipped, desexed, registered with QFA, wormed regularly, fully litter trained, and come with food, litter and a brochure covering all aspects of their wellbeing. Kittens are rare, so a waiting period would be needed if you wish to purchase one of these magnificent creatures.
BRITISH SHORTHAIR
Furdinkum British Shorthairs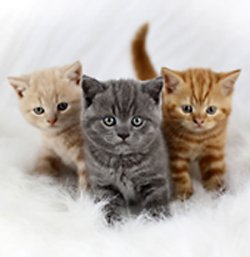 Tracey Bill
Upper Caboolture 4510 (Brisbane Metro Area)

0447 740 940
Located in Upper Caboolture, Furdinkum is a boutique, home-based cattery breeding from quality, registered British Shorthair stock.

We breed a variety of colours including bi-colours. Kittens are born and raised in my home and are used to household noises and dogs.

Moreton Bay Regional Council Breeder Permit No: AN/1828/2010/BAP
Blueprints British Shorthairs
Kylie Terlier
Bundaberg 4670 (Country Area)


Blueprints British Shorthair are a small boutique style breeder focused on producing kittens of quality and type with a loving temperament to match. Our kittens are born and raised inside our home and receive constant love and attention. Blueprint babies are well socialised with kids, cats and a busy family life. We breed blues, lilacs and bi-colours and enquiries are always welcome.


Katzenco British Shorthairs
Marilyn Watson
Caboolture South (Brisbane Metro Area)
07 5499 2643
0409 471481
I live in the Caboolture area and breed our lovely British Shorthair cats. I am a small breeder and at the moment breeding solid blue only. My babies are born and reared in my home and are desexed, microchipped and full vaccinated before going to their new homes. Enquiries welcome.

Moreton Bay Regional Council
Breeder Permit No: AN/4449/2014/BAP
Bellashai British Shorthair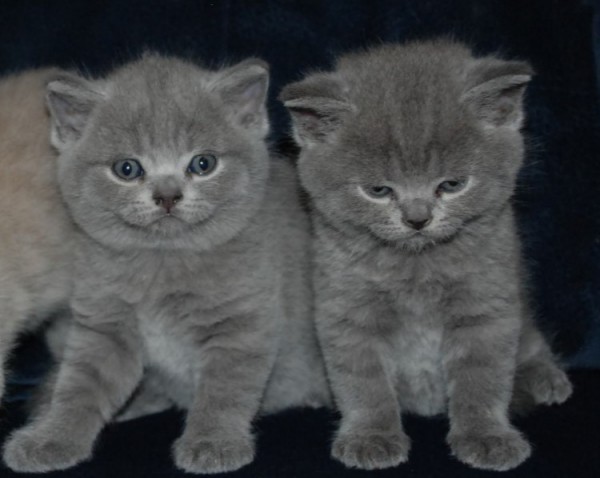 Rodney Hill
Cedar Vale 4285 (Brisbane Metro Area)

0410 117164
Bellashaicats breed British Shorthairs, Scottish Folds and Scottish Shorthairs. Kittens are available at 12 weeks old, socialised in a family environment on an acreage property. Fully vaccinated, vet checked and desexed. We can arrange travel to all capital cities and most other areas. A wide range of colours and patterns include; Blue, Lilac, Chocolate, Cream, Red, Black, Torties, Tabbies, Bi-Colours and Colourpoints. We welcome all enquiries by phone, email or Facebook: Bellashai British Cattery
Idreamof British Shorthairs
Steffanie Curran
Bundamba 4304 (Brisbane Metro Area)

0458 717123
As a small boutique cattery situated in Ipswich, our cats are an extension of our family who delight us with little bundles of fury love which we refer to as "grandkittens". We breed for quality and distinction not quantity. This ensures that each kitten receives plenty of individual attention, with lots of love and heaps of cuddles. We breed the Blue, unusual Colourpoint and the gorgeous Bi-Colour British Shorthair. We are proud to be breeders of gorgeous, health, family orientated British Shorthair cats and kittens, who are packed full of love and purr-sonality.