AMERICAN S/H
Blazer American Shorthairs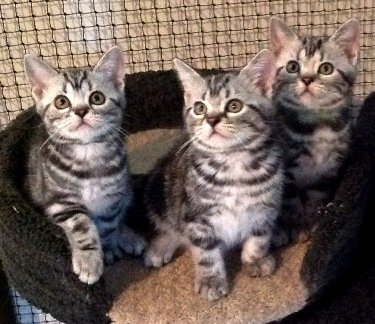 Allan & Judy Berry
Samford Valley 4520 (Brisbane Metro Area)

0457 648725
Registered breeders of quality American Shorthair kittens. Dedicated to breeding for health, type and temperament. All kittens are lovingly raised in our home and are very well socialised.

Moreton Bay Regional Council
Breeder Permit: AN/5612/2015/BAP
Asian
Taramis Asian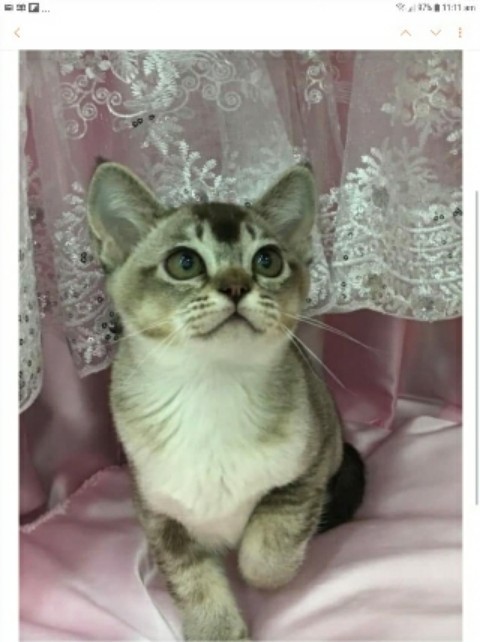 Nancy Thornton
Cashmere (Brisbane Metro Area)

0439 672 060
Taramis is a small home-based cattery. My focus is raising healthy kittens with great temperaments. Because they are raised in the home they become accustomed to everyday activities and noises. All my breeding cats have been DNA tested and are negative for HPK. Asians are a new breed to Australia although they are well established overseas. They have a silky ticked coat which makes them look like baby mountain lions. They are essentially Burmese (aside from the coat pattern) with wonderfully affectionate, cuddly and playful natures.
Inquiries always welcome.
BIRMAN
Nicsha Birmans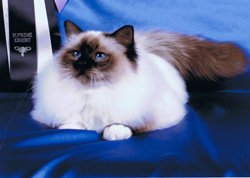 Marie Mahoney
Morayfield (Brisbane Metro Area)
07 5497 9385
0433815367
We have been breeding Birmans for over 30 years. Today we breed only seal and blue points. all of our babies do not leave until at least 12 weeks of age and they are fully litter trained, wormed, health checked and pedigree papers, diet and grooming information and a kitty pack are provided. All my kittens are well socialised and given time to learn and experience all the day to day goings on in our home so that they are well adjusted and confident kittens when they leave us and they easily adapt to life in their new home. Please visit our website for current information on our plans.
Dreampoint Birmans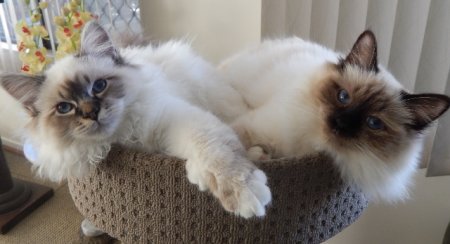 Leilani Stabe
Hendra (Brisbane Metro Area)
3268 1549
0448 186 796
Breeding solid and tabby point Birmans for health and temperament with loving natures on Brisbane's northside. All my kittens are born and raised in my home with love. Please check my Dreampoint Birmans Facebook page for more information.
Gramar Birmans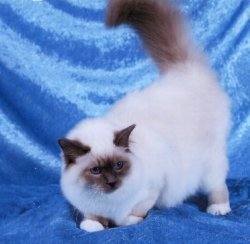 Nicole Brown
Nambour (Sunshine Coast Area)
07 5441 6241
0410 637 139
Gramar Birmans are breeders of quality Birmans in seal, blue, chocolate and lilac points and our adorable tabby points. Raised in a very loving family environment.
Brincat Birmans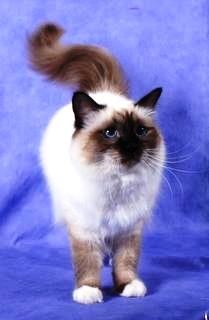 Lesmar Debrincat
Glasshouse Mountains (Sunshine Coast Area)

0421 319 073
Breeding The Sacred Cat of Burma in the colours of Seal, Blue, Chocolate and Lilac and the beautiful tabby points. We breed for beautiful temperament & excellent type.. Please visit our website for more information.

Birmans the easy care longhair
Bobbysocks Birmans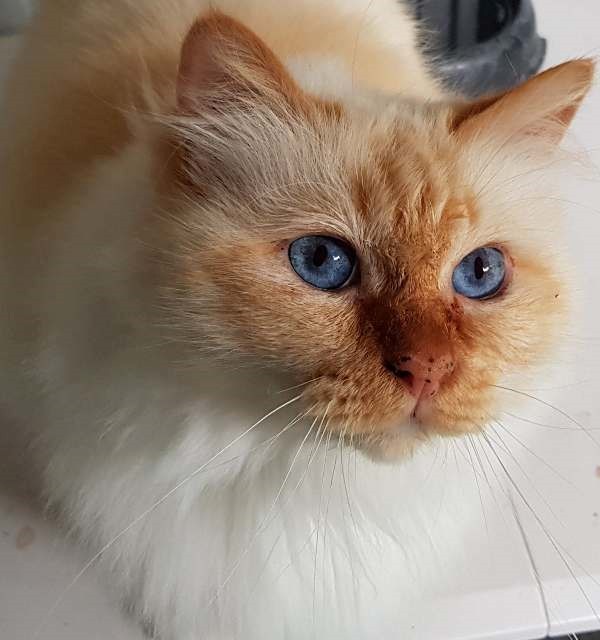 Denise Figg
North Ipswich (Brisbane Metro Area)
07 3143 632
0418 988 752
I have downsized and I am now only breeding specialty colours red and cream points, although tortie points are available sometimes. All my kittens have the "Purr" factor and make great pets. Orders taken for kittens usually available between October and February. Please check my Facebook page for more details.
Metinka Birmans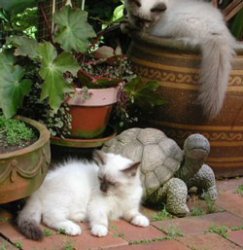 Judith Lewis
Gold Coast (Gold Coast Area)
07 55692345
0417 232 494
The Sacred Temple Cat of Burma. Loyal, loving Birmans. Small cattery with 42 years of breeding Birmans. House reared kittens.
Kittann Birman
Ann Morgan
Murgon (Country Area)

0427 686 121
We are a small cattery with over 20 years experience. Breeding kittens with lovely temperaments.
Seal, Blue and Torties
Jodalyn Birmans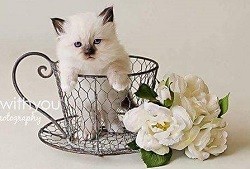 Jacqueline and Kate Macartney
Caboolture (Brisbane Metro Area)

0479-104-404
We are a small home raised cattery where all our babies are brought up with loving cuddles. All kittens are registered, fully vaccinated, microchipped and desexed (unless going to a registered breeders home) and are kept with us till 12 - 14 weeks. A kitten care pack will accompany your baby. We occasionally have older retired cats available.

Council Registration Number: AN/1696/2010/BAP
Maisondechat Birman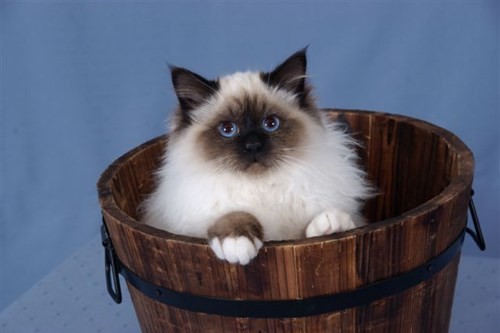 Derina McLaughlin
Sunshine Coast (Sunshine Coast Area)

0417 043 103
Maisondechat breeds Birman cats in a healthy environment in a village setting on the Sunshine Coast in QLD Australia. We are a registered breed with QFA. To enquire about kittens please email Derina at enterpri@bigpond.com.au
Our most recent show award announced June 2020 was a NSW kitten born in 2019 Maidondechat Choir Boy.
We breed traditional cats in blue, lilac, seal and chocolate.
www.birmancats.info
Otara Birmans
Andrew Marshall
Corinda (Brisbane Metro Area)
07-3437 8097
0419 641 107
Breeder of cream, red and tortie Birmans