BRITISH SHORTHAIR
Bevington British Shorthair

(Brisbane Metro Area)


Fairlea British Shorthair

(Brisbane Metro Area)


Jesiki British Shorthair

(Brisbane Metro Area)


Shameless British Shorthair

(Brisbane Metro Area)


Sunnycoast British Shorthair

(Brisbane Metro Area)


Tatsujin British Shorthair

(Brisbane Metro Area)


Velvetharts British Shorthair & Scottish Fold

(Brisbane Metro Area)


BURMESE
Belshogar Burmese
Marisa Thistlewaite
Joyner (Brisbane Metro Area)

0408630082
I have been breeding for nearly 30 years and so a lot of experience goes into the welfare and health of our Burmese cats. Our breeding cats are DNA tested for HK and their hearts are scanned for any genetic issues.
Visit our website http://www.burmesecatbreeder.net to learn more about us and our Burmese cats or search and like our Facebook page where we posts lots of photos and videos.
My Facebook page is called Burmese by Belshogar
Council Permit Number - AN/8289/2018/BAP

Fayrpaw Burmese
Luella Price
The Gap 4061 (Brisbane Metro Area)
07 3300 0362
0435 549 413
We are based in Brisbane and breed brown, blue, lilac and chocolate Burmese. Our Stud cat and our Queens have wonderful temperaments which they pass on to their kittens. Our Stud achieved Cat of The Year and Best Burmese Cat in 2004 and 2005. Although they live indoors they have a sunny outside play area and are well socialised.
Chattan Burmese
Jan Wylie
Windsor 4030 (Brisbane Metro Area)
07 3857 2743
0468 948 251
Chattan Burmese have been exported to USA, England, Hungary, Italy, Indonesia, Noumea, New Zealand, and all Australian States. Chattan Burmese have won many major awards including Kitten of the Year and Cat of the Year. Chattan Burmese have been bred and exhibited for over 20 years by Jan Wylie an International Cat Judge who is absolutely besotted with these magnificent cats.
BATICE BURMESE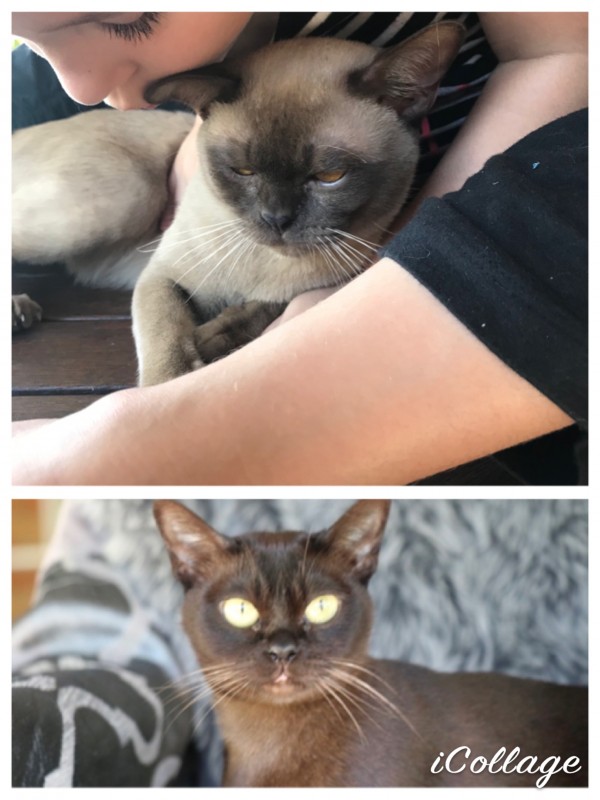 Latika MacQuire
Greenbank (Brisbane Metro Area)

0408 373 306
Here at the house of Batice Burmese we are a small boutique establishment that excels in the breeding of well adjusted, socialised, healthy and happy Burmese since 1994
Our Burmbabies are house reared in a loving family environment with dogs & children.
Your Burmbaby comes to you up to date with vaccinations, worming (including heartworm) vet checked, microchipped, pet insurance, a kitten pack which includes a 2kg bag of Royal Canin and the assurance that your Burmbaby has had the best quality of care and nutrition that began many, many years and generations ago.

Council Permit ANI/PERBRE/5294
Worldon Burmese
Nikkea Channell
Flagstone (Brisbane Metro Area)

0431 002 631
Here at Worldon Burmese we breed the four main color's Brown, Blue, Chocolate and Lilac. We strive to breed to the ACF Burmese standard. I have been breeding this friendly, sweet, soft, affectionate, intelligent, full of personality breed since 2019. If you have never had the pleasure of having a Burmese before, you will wonder why you have never had one or two in your life previously. With their personality and temperament, they make amazing additions to your family. Have a look through my website and get in touch if you would like more information on these beautiful kittens.