BURMESE
Burabylla Abyssinian/Burmese/Burmilla

(Brisbane Metro Area)


BURMILLA
Shezarda Burmillas
Valerie Stewart
Greenbank 4124 (Brisbane Metro Area)
07 3297 5709
0404 027 781 (Txt)
Shezarda Burmilla Cattery was QFA approved in 1999. My aim has been to breed strong, healthy kittens of the best possible standard. Kittens are available occasionally for pets, showing and to breeders with an approved Burmilla breeding program.
"HAPPILY DEDICATED TO THE NEVER ENDING PURSUIT OF AN IDEAL".
Burabylla Abyssinian/Burmese/Burmilla

(Brisbane Metro Area)


CORNISH REX
Mantang Cornish Rex

(Brisbane Metro Area)


DEVON REX
Lotalovin Devon Rex
Trudy Bale
(Country Area)


QFA Breeder number 1023
Curlywurly Devon Rex

(Country Area)


Rexophilia Devon Rex
Ken Mckenzie
Townsville (Country Area)


Starseed Devon Rex

(Brisbane Metro Area)


DevonHeaven Devon Rex

(Brisbane Metro Area)


Coastal Cats Devon Rex
Kiven
Rockhampton (Country Area)

0422 191 529
EXOTIC
IVORYARK PERSIAN / EXOTIC
Nellie Comrie
Brisbane North (Brisbane Metro Area)

0417 625 615
Welcome to Ivoryark Cattery, my name is Nellie Comrie.
Our small boutique program focuses on breeding quality and personality to produce sweet precious kittens.

Our girls are our family & our babies are raised in our home with kids, dogs, noise and love to make them the best pets for you.
Pussyfoot Exotic & Persians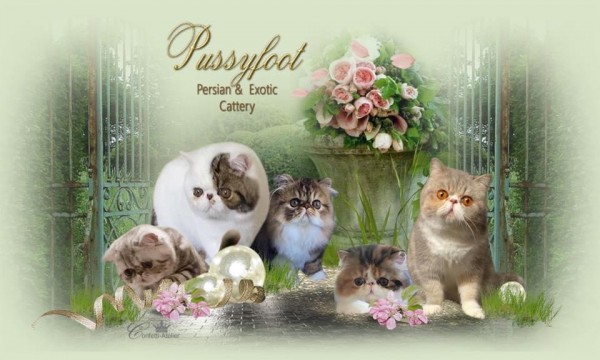 Annette Swifte
Mackay (Country Area)

0417 614 876
Welcome to Pussyfoot,
I have a very small programe residing in tropical Queensland breeding Exotic's N Persians in an
array of colours in solids, bi-colours, vans and tabbies, specialising in dilutes. All my kittens are raised in a very
loving environment, I breed for quality not quantity with nice open expressions and beautiful natures. If you are after a little treasure for a companion, show kitten don't hesitate to contact me.