BURMESE
Aztec Burmese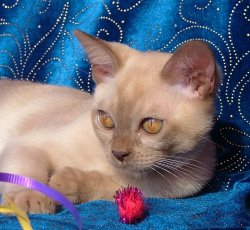 Stephanie Wise
Elimbah 4516 (Sunshine Coast Area)
07 5432 8010
0413 837 983
Welcome to Aztec Burmese.

Here at Aztec we pride ourselves in breeding happy healthy kittens who love cuddles, to play and explore!

To view up to date photos of our beautiful cats and kittens please view our Facebook page Aztec Burmese and Tonkinese
All Stud, Cat and Kitten Enquires welcome.

Moreton Bay Regional Council Breeder Permit No AN/1011/2009/BAP

Like Us On Facebook

Lushei Burmese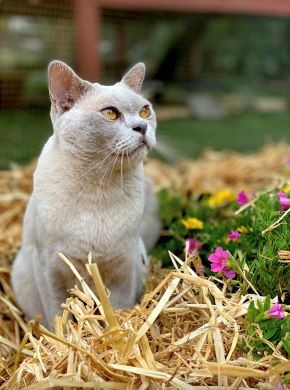 Barbara Ackerman
Sunshine Coast (Sunshine Coast Area)


Situated in a picturesque rural setting on Queensland's Sunshine Coast is the Lushei Burmese Cat Stud.
The owners of Lushei wanted to create an area that would be mentally and physically healthy for their cats, allowing them also, to live in harmony with the surrounding wildlife.
Favori Burmese
Barbara & Malcolm Taylor
Glasshouse Mountains 4518 (Sunshine Coast Area)

0488 411 367
We are breeding beautiful Burmese, from champions and champion bloodlines, with great temperaments, affectionate and outgoing. All are in home born and reared. They are good examples of the breed and delight all visiting us to see our babies. We have kittens for sale and available in many colours most of the time and they all get all the necessities for making them great pets.
Please call us on the landline or mobile number.
Council Permit # AAP 14/0313
Chattan Burmese
Jan Wylie
Windsor 4030 (Brisbane Metro Area)
07 3857 2743
0468 948 251
Chattan Burmese have been exported to USA, England, Hungary, Italy, Indonesia, Noumea, New Zealand, and all Australian States. Chattan Burmese have won many major awards including Kitten of the Year and Cat of the Year. Chattan Burmese have been bred and exhibited for over 20 years by Jan Wylie an International Cat Judge who is absolutely besotted with these magnificent cats.
Ambrflam Burmese

(Brisbane Metro Area)


Arells Burmese
Ella & Arkadius Feininger
(Country Area)


QFA Breeder number 1414
BATICE BURMESE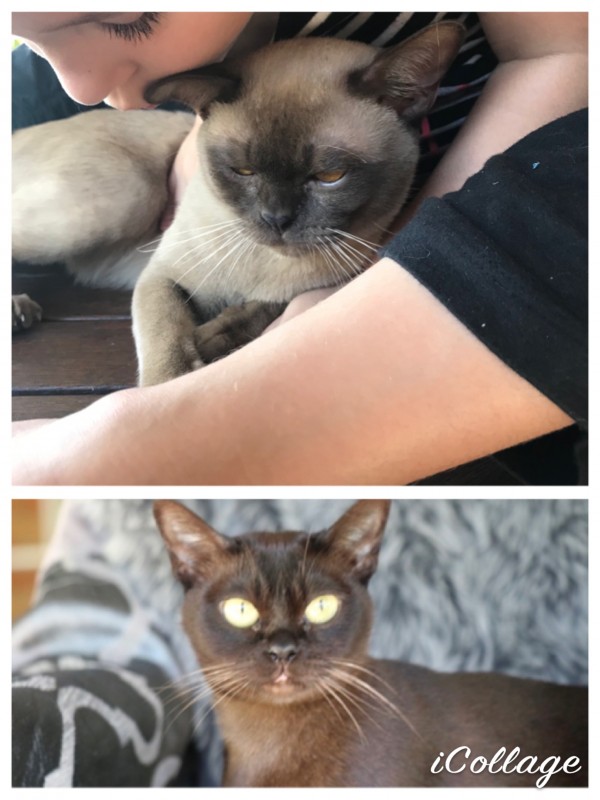 Latika MacQuire
Greenbank (Brisbane Metro Area)

0408 373 306
Here at the house of Batice Burmese we are a small boutique establishment that excels in the breeding of well adjusted, socialised, healthy and happy Burmese since 1994
Our Burmbabies are house reared in a loving family environment with dogs & children.
Your Burmbaby comes to you up to date with vaccinations, worming (including heartworm) vet checked, microchipped, pet insurance, a kitten pack which includes a 2kg bag of Royal Canin and the assurance that your Burmbaby has had the best quality of care and nutrition that began many, many years and generations ago.

Council Permit ANI/PERBRE/5294
Awisker Burmese & Tonkinese

(Country Area)


Brampets Burmese

(Country Area)


Deneden Burmese

(Sunshine Coast Area)


Eirian Burmese

(Country Area)


Bootlace Burmese

(Country Area)